Chamber Website and Online Promotion of your Business plus, Member only software
Your company will receive a dynamic web-page including your own URL address on the Chamber website. Real-time upload your videos, photo gallery, specials, link to events or your blog! And as a member your company can promote specials on the front page of Westjordanchamber.com.
Chamber Email Marketing and Social Media to Promote Your Business
Promote your company via the Chamber's far-reaching eNews every Thursday! This email is a great connector the business and residential community. We want to "Get Social" with you! We will "Like", Share and Connect your company with our online community to help build your social media profiles.
Business Resources
Every business needs great resources to help them save money. The Business Resource Center offers resources for ease of funding, finding great employees and trainings to help you stay on the cutting edge of technology, business communication and client experience to help your business thrive in today's economy.  Access to all of these resources and more are all included in your membership.
Member to Member Discounts
Promote your company's discounts to the business and residential community at the Chamber Hot Deals. Your "Deal" will be posted on the front of the Chamber website and sent out via the Chamber's far-reaching email lists.
Credibility
All of our members are "Chamber Endorsed", voted and approved by the Chamber Board of Directors at meeting each month. In a 2012 consumer reporting, the Schapiro Group reports that consumers are 63% more likely to buy from a Chamber member business.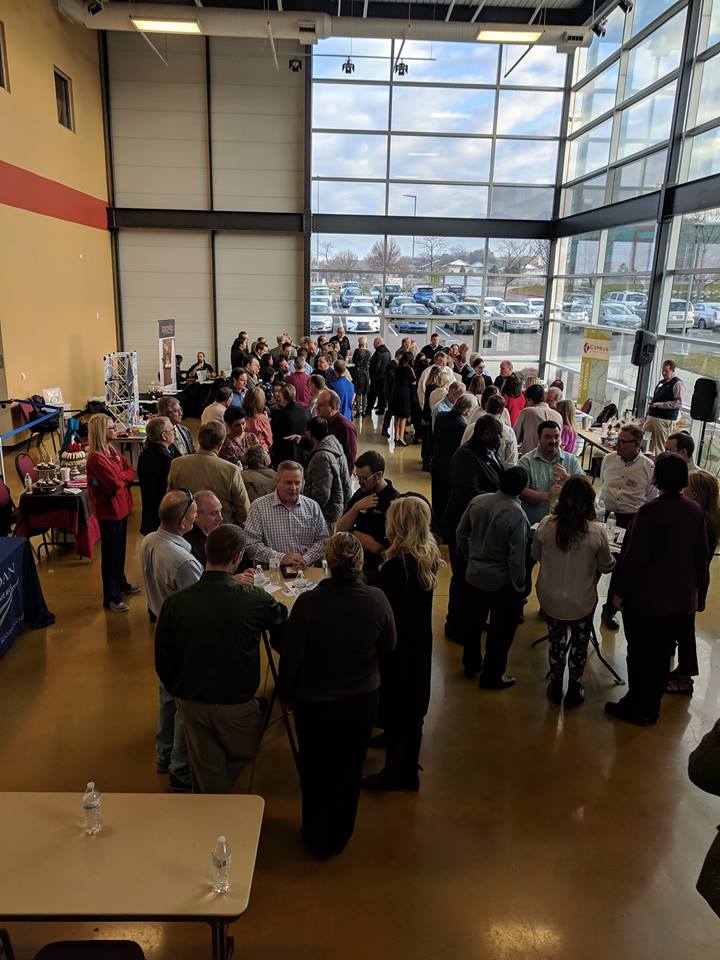 Engaged Membership Package
$1,000
Sponsor of 2 major Chamber events - annually

Host/Teach seminar, webinar, or event - quarterly

Host "Chamber After Hours" Event - quarterly

Logo on Chamber Newsletter - Monthly

Article in Chamber Newsletter/FB Post - monthly

Networking Events Sponsorship Mention + Presentation - quarterly

Chamber Games Team Sponsorship

Chamber Website post/promotion - quarterly

Promotional Benefits Package Included
Connected Membership Package
$600
Sponsor of 1 major Chamber event - annually

Host/Teach seminar, webinar, or event - bi-annually

Host "Chamber After Hours" Event - bi-annually

Logo on Chamber Newsletter - quarterly

Article in Chamber Newsletter/FB Post - bi-annually

Networking Events Sponsorship Mention + Presentation - bi-annually

Chamber Games Sponsor - 1 Game

Chamber Website post/promotion - bi-annually

Promotional Benefits Package Included
Promotional Membership Package
$360
Live Facebook interview with Chamber President - annually

Member spotlight on website, E-Newsletter, and Social Media - annually

Table sponsor and honorable mention at networking event - annually

Free attendance at Chamber-sponsored Networking events - annually (all)

Free attendance to professional seminars and educational presentations - annually (all)

Sponsorship of a booth at a Chamber Games event - annually

Link to business website on Chamber website

Chamber Member Mailing List access

Chamber Newsletter subscription

Ribbon-Cutting or Open House - annually

Access to Educational webinar library

Regular job postings on Chamber website and social media

Access to member-member discounts
Entrepreneur Membership Package *No Employees*
$285
Live Facebook interview with Chamber President - annually

Member spotlight on website, E-Newsletter, and Social Media - annually

Table sponsor and honorable mention at networking event - annually

Free attendance at Chamber-sponsored Networking events - annually (all)

Free attendance to professional seminars and educational presentations - annually (all)

Sponsorship of a booth at a Chamber Games event - annually

Link to business website on Chamber website

Chamber Member Mailing List access

Chamber Newsletter subscription

Ribbon-Cutting or Open House - annually

Access to Educational webinar library

Regular job postings on Chamber website and social media

Access to member-member discounts